From 2017 to 2018, I interviewed various friends from the Couples for Christ community through one-on-one conversations,  guided by questions such as, "Where have you found God recently?" and, "What has God been telling you lately?" The finished product would consist of an Instagram post with their photo and a portion of their response. I had no specific plan to carry out the project, but my goal was to highlight the beauty of each person, both inwardly and outwardly, and to show the world how God reveals Himself to us in unique ways.
Each of these people played a substantial part in my own growth in relationship with God - what better way to learn how He loves us personally than through His people?
"This summer, God has blessed me with so many opportunities that benefit my future career. I am still trying to discern if I want to focus on graphic design or photography, but God has allowed me to practice both these past few months. I've had the chance to work with a company through an internship, with my school, with projects with CFCY, and with my friends. Summer 2017 is definitely one of my favorites to date. I created some of my best work this summer and I can only thank God for that. He has shown me His love by guiding me on this path about what I should do with my future. Whether I choose graphic design or photography, I just know that I want to be able to use my talents to bring the glory back to Him."
Aika San Diego | @aikeaa @sandhousecreative   
"I've seen God in the people in my life - not just friends and family, but also those who I don't even know. Going into the seminary, I have received nothing but positive support from any person I told. There were people who I didn't know that were praying for me, and just knowing that fills me with great joy."
Brian Cadag | @briancadag
"Lately, my eyes have been opened to His gracious mercy because I am definitely not perfect and I fall into sin, repeatedly. But, you know what? God has never neglected me. A few weeks ago, I didn't know where I was gonna live for the year, and I didn't know where I was going to co-op, let alone if I was going to have money to eat. Right after I prayed the rosary every night and went to mass for the Assumption of Mama Mary, His love poured down and conquered all my worries, all my concerns, and all my troubles."
Katie Algarme | @kate_alaine
"Junior year left me feeling broken and empty. I couldn't recognize myself by the end of it, but this summer has just been really affirming, and it served as a huge turning point for me. Through all of the little blessings, I was able to find myself and find God again. To just quote something said a few weeks ago that really stuck with me: "God loves me so much that he wouldn't leave me broken like this." This summer presented so many opportunities for me to learn how to love again. The fact that I'm living and thriving and am just so filled with content - the fact that I'm physically able to cry again, cry tears of joy, is a testament of God's love. His love tore down the walls that I'd been building around my heart this past year. And now I'm able to see that He put me through these trials so that I'd come out on the other side, stronger."
Lauren Pena | @_laurenpena
"Where have I found God's love recently? Well actually, it's through singleness. While everyone in the world is finding a love interest, I continued to lose hope. Like, man, must be nice to have someone openly express their love for you. Long ago I used to despise loneliness, like it was a curse. But being lonely isn't all too bad depending on how you look at it. Being lonely has given me the opportunity for inward reflection because I'm not really distracted by other thoughts because, well, there is none. And once you go past the insecurities you see the beauty in the way God designed you. For me, it would be nice to have someone to love me, but recently, when I look in the mirror, I acknowledge how much God loves me in that moment. I'm breathing. I'm healthy. At each moment, God allows you to witness beautiful things like flowers and kids picking their noses and stupid conversations about me being single. So yeah, I'm single, but not really. I realize how much God whispers how much He loves me just through the ordinary routines in life."
Renz Valencia | @renzgemayel @valen.cr2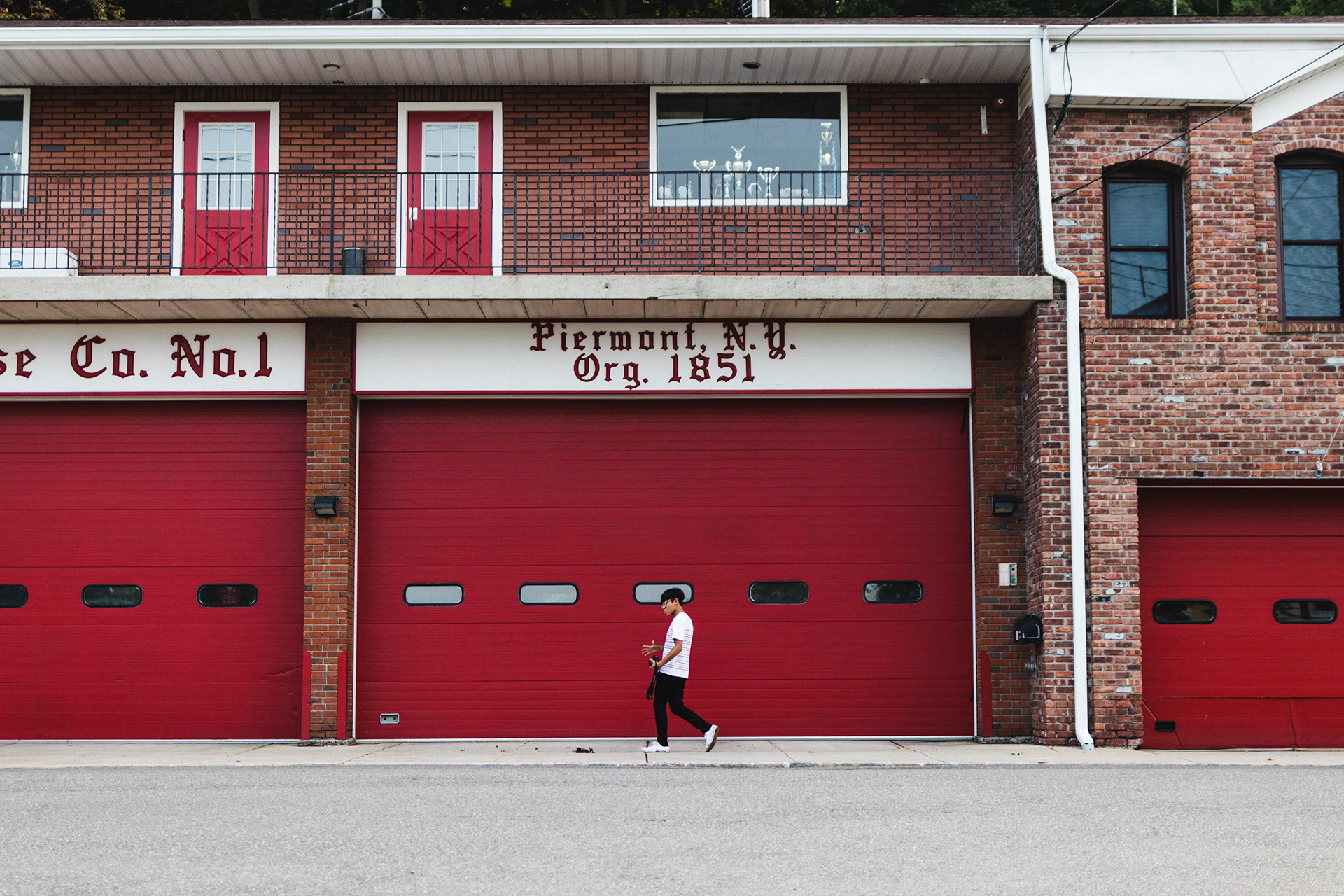 "Growing up, I didn't know God. I didn't know that there was a God of freedom, of love, and of patience. I grew up trying to find that for myself and I would always fail at it. But today, I see God in my CFCY community. They are the ones I turn to when I need help and the ones who I always hope to help and be there for. No longer do I seek God alone but as a family in Christ and as friends in Christ. And when I am alone, I see Him with me."
Jeremy Munante | @terontec @teronteceagle
"A lot of things have changed for me. New state, new school, new responsibilities, new independence, etc. But despite all this change, God has given me the grace of being able to take a step back and reflect. Through simple things like making new friends, going to daily mass by myself, volunteering as a tutor, and choosing my classes for next semester, He has shown me how much I've grown over the years and how much I can still grow. Way back when, I had an inkling of an image of the man I wanted to become, the person I am meant to be. I think God has been telling me that these next four years at Villanova are my opportunity to grow like I've never grown before and, with his help, seize that dream."
Joman Nacion | @jose_nacion
"After three years of going to high school in New York City, I've learned to appreciate my surroundings. When I'm commuting, I notice how fast everyone's moving and how they only look forward. As a junior, I feel like I've only been facing forward; worrying about the future and trying to control it. Now more than ever, I feel God calling me to stop and look around me. There is so much beauty in the world around us, and most especially in the people. Through my school and its service program, I've been able to meet so many new people and hear their stories. Every time I experience a new place or have a conversation with stranger, I feel God telling me I'm heading in the right direction. Instead of trying to plan every moment, I've been trying to just live in them. I experience God's love the most in spontaneity and surrendering control."
Eliz Nacion | @nacionelizabeth
"A lot of people go to mass because their parents make them, but being in college has allowed me to choose for myself. That's where I've experienced God the most - being involved in the church at school, reflecting on the readings, and picking songs for Mass. Music and poetry had allowed me to become more immersed in the Mass, without me even realizing it at first. I get into the heart of Mass through planning it, picking the songs, and composing and singing music - it's what has made my relationship with God stronger. I feel very fortunate to go to a school where I can be the church music intern, because through this, I've experienced God in a completely different way - not better or worse, but it's still good. It's crazy how much stronger I've become because of all of it."
Pauline Alfonso | @paulinealfonso
"I just know that I'm not in the right place right now. I feel detached from everything I do, and God's like, 'Wow, gosh, where are you going? You're so far out, just come back to me. Listen!' You really caught me in a confusing part of my faith. I keep getting in the way of everything He wants me to see - so if there's a way to overcome myself, that's what I need to figure out."
Bella Marcelino | @belloved @hisbelloved
"It's fun sharing my songs with whoever is listening, but it's not just about the people who listen. He has been calling me to have a closer relationship with Him through my talents, and to connect with Him in ways beyond talking. He wants me to say yes to serving Him and to serving others so that they can also grow closer to God."
Arianne Lintag | @byaristar